Humans, and their brains, are similar to plants in a lot of ways. Let me explain…………..
There are different species of plant that all need different conditions to thrive. Some need lots of water, some less, some need sunlight, some need darkness.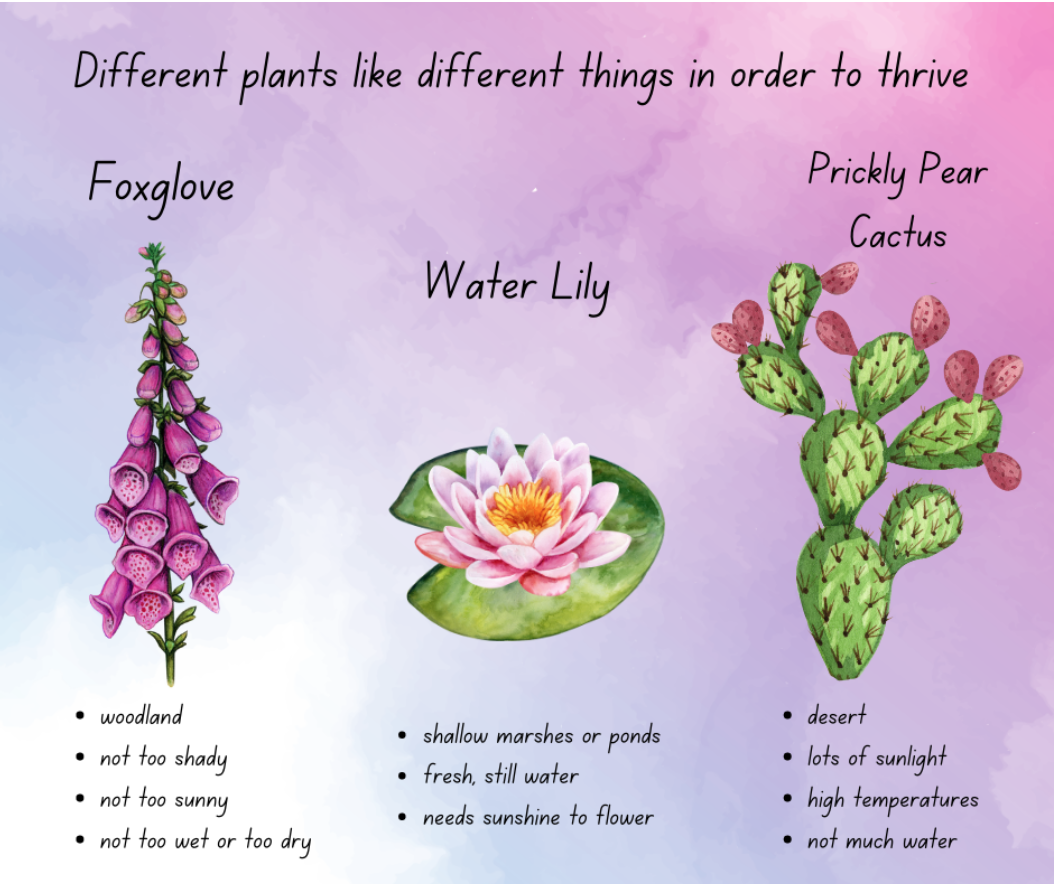 In a meadow, you can see lots of beautiful wildflowers like poppies and cornflowers.